Unlock the Future of your Law Firm


with OneTechUK's Hosted Desktop Service
In the fast-paced world of law, staying ahead of the game is paramount. Your legal practice demands cutting-edge technology that seamlessly integrates with your daily operations, ensuring
efficient case management, robust cybersecurity, and compliance in accordance with the SRA regulations. That's where OneTechUK comes in. 
With a track record spanning more than 15 years, OneTechUK has been a dependable partner in guiding law firms through their IT strategy and execution.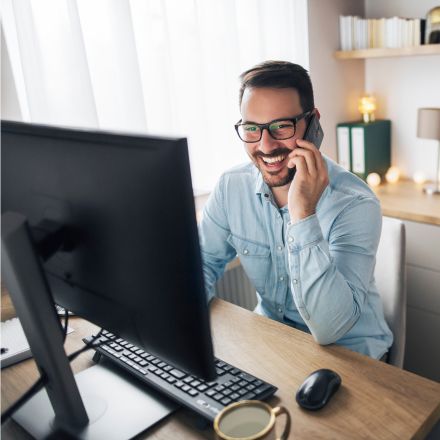 Sector-Specific Systems


for Legal Excellence
At OneTechUK, we understand that law firms and solicitors require specialised tools to thrive in their unique ecosystem. We've developed a Hosted Desktop Service that's tailored exclusively for the legal sector, offering an all-encompassing solution for your distinct needs.
Our Hosted Desktop Service is a result of meticulous design, bringing together modern IT tools and key legal applications, ensuring a seamless experience for your firm. We prioritise the essential components, including case management systems, that enable your team to work smarter, faster, and more effectively. With our solution, you'll experience:
Efficient Case Management
Streamline your case handling processes with our integrated case management system. Track progress, deadlines, and documents effortlessly, allowing you to focus on what matters most—your clients.
Protecting sensitive legal data is paramount. Our cybersecurity measures are designed to safeguard your firm against threats, ensuring your clients' confidentiality and your reputation remain intact.
Security & SRA Compliance
We ensure all our solutions comply with the Data Protection Act 1988, GDPR and you retain all rights. Our managed IT services reduce your risk of a serious security breach, and ensure you are always protected against developing threats.
Addressing

the Unique Challenges Faced by Law Firms
Legal practices face unique challenges, and we're here to help you conquer them. Whether it's managing complex caseloads or ensuring data privacy, OneTechUK's Hosted Desktop Service is built to address these challenges head-on. We're here to simplify your operations and give you the edge you need in this competitive industry.
Below are some examples of what our valued clients from the legal sector have said about our services
and how we have helped them.
"After the transition was complete, all we had to do was login and go – a seamless service."
Compliance,

Your Peace of Mind
OneTechUK is well-versed in the strict compliance regulations set forth by the Solicitors Regulation Authority (SRA). We understand that compliance is not an option but an imperative for your firm. Our Hosted Desktop Solution ensures adherence to SRA guidelines, including stringent cybersecurity measures and GDPR compliance. When you choose OneTechUK, you choose peace of mind.
Reliability,

Your Foundation
In the legal profession, reliability is the cornerstone of trust. OneTechUK's Hosted Desktop Service is engineered for uninterrupted service, ensuring your firm remains operational 24/7. No more downtime, no more lost opportunities. We're your reliable partner in legal technology.
OnetechUK took over management of our existing IT and telecoms systems back in 2020. They handled the whole process very smoothly and then totally overhauled the systems. We now have a secure, reliable and flexible working solution so staff can work from anywhere in the world.
One Tech UK Ltd has consistently gone above and beyond in meeting our IT needs, and I wholeheartedly endorse it for its exceptional contributions to our law firm's success.
&nbsp'


Harjeet talks to us in plain English without IT speak and offers practical, proactive solutions.
The support provided has been excellent, with quick response times with next to no downtime.
They anticipate potential issues and address them before they can become major problems & are aware of issues in the IT world globally.
FAQs

about hosted desktops for solicitors
The legal sector is undergoing a period of rapid change and increased competition. It's never been more important to reduce costs, improve cashflow and become more efficient. An increasing number of legal firms are discovering a great way to do just that is by using hosted desktops. These can make managing the vast quantities of information and documentation easier. They ensure regulatory compliance, are resilient, secure and help to maintain business continuity.
Here are some FAQs about hosted desktops to help you get an understanding about the advantages they can give to legal firms.
Hosted desktop

services for solicitors and legal firms from One Tech UK

Your Next

Step

Ready to transform your law firm or solicitor practice? Contact OneTechUK today for a quote that matches your unique requirements. Elevate your legal operations with our Hosted Desktop Service tailored for the legal sector. The future of legal practice starts here. Don't wait; contact us now!